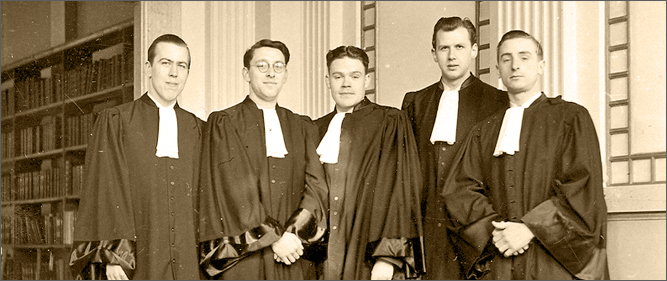 Lucie Castaigne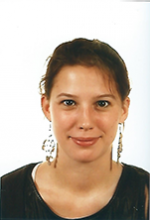 Research project:
The Belgian judicial cases through television broadcasting from its beginning to the Dutroux case (1960-1996)
The Dutroux case, the Outreau case or the Brabant massacres are court cases which hit the headlines during the recent decades and durably left their mark. Covered by numerous media channels, these court cases have constantly been discussed and analyzed. The public is faced with media coverage of the judicial system everyday, a system most are unfamiliar with. However, the number and content of these reports demonstrate that crime and criminals are a source of fascination for the public. The relation society maintains with criminal phenomena is obscure and equivocal. That is why media coverage of such events is more than a mere report of facts, it gives us a portrait of society at a certain period.
This study encompasses two distinct points of view on the subject looking both at the perspective of the judicial system and of the world of media. These two institutions of modern democracy defend different interests: the right to information versus the protection of privacy and the presumption of innocence. We thus base our research on two complementary sources. The confrontation of judicial sources with the archives of local television and the RTBF will allow us to highlight the way court cases were broadcast in the late twentieth century. The aim of such a confrontation is to offer a portrait of our society at a given time. These audiovisual documents are a rich source to learn about the history of representations and the media treatment of deviations.
Picture:
©Cegesoma, image nr°169622 :lawyers in the courthouse of Ghent, 1941[Maes]
The Interuniversity Attraction Pole P7/22 "Justice & Populations: The Belgian Experience in International Perspective, 1795-2015" (BeJust 2.0) is part of the Interuniversity Attraction Poles Programme Phase VII (2012-2017), financed by the Belgian Science Policy Office of the Belgian State.
The IAP VII/22 Justice & Populations www.bejust.be is the outcome of a collaboration between the Cegesoma, the IAP coordination team (CHDJ-UCL) and the Royal Military Academy. Design: tangografix. Powered by Drupal