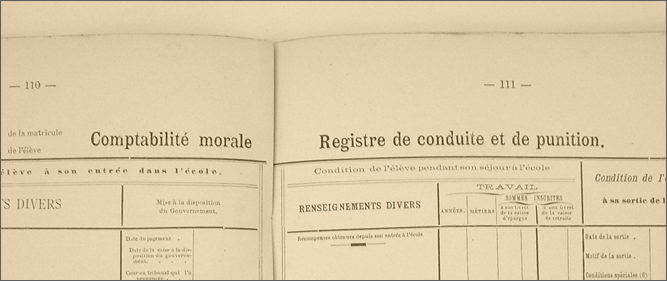 Annual Reports
You will find an overview of the state of the research and the achievements of the network in our annual reports.
Picture:
Record of moral behavior, undated ('1920-1930). © State Archives in Beveren (Rijkskliniek en Rijksopvoedingsgesticht te Brugge).
The Interuniversity Attraction Pole P7/22 "Justice & Populations: The Belgian Experience in International Perspective, 1795-2015" (BeJust 2.0) is part of the Interuniversity Attraction Poles Programme Phase VII (2012-2017), financed by the Belgian Science Policy Office of the Belgian State.
The IAP VII/22 Justice & Populations www.bejust.be is the outcome of a collaboration between the Cegesoma, the IAP coordination team (CHDJ-UCL) and the Royal Military Academy. Design: tangografix. Powered by Drupal