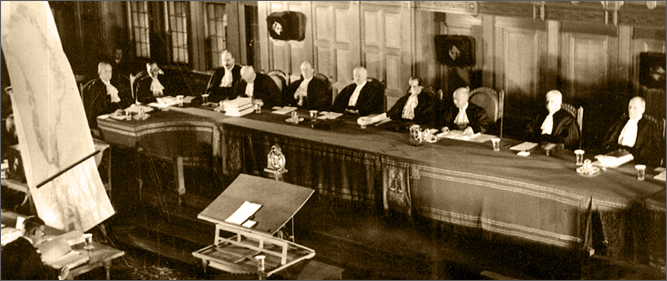 WP1a: Justice and International Dynamics
This WP takes the judicial system as its point of departure to examine different levels of justice-society relationships from the viewpoint of structured groups and collective actors. The goal is to move beyond the level of the nation-State to consider the networks of international law, justice and policing, as well as colonial powers in their exchanges with the metropolis. At the international level, Belgian jurists play(ed) an important role in configuring International Justice through exchanges on international law, colonial law, occupation law, law of armed conflicts, war crimes and human rights. There is also considerable Belgian involvement in the development of transnational jurisdictions of regulation and control (such as Interpol, Euro-Pol and Euro-Just) as well as in international policing practices.
Coordinator: Pieter Lagrou
Partners involved: UCL, USaint-Louis, UGent, ULB, RMA, Cegesoma, CHJ (Lille 2), Cesdip (UVSQ)
Research projects
Associated research projects
Some realisations of WP1a
Picture:
©Cegesoma, image nr° 49241: Permanent Court of International Justice, Legal Status of Eastern Greenland, The Hague, 21/11/1932
The Interuniversity Attraction Pole P7/22 "Justice & Populations: The Belgian Experience in International Perspective, 1795-2015" (BeJust 2.0) is part of the Interuniversity Attraction Poles Programme Phase VII (2012-2017), financed by the Belgian Science Policy Office of the Belgian State.
The IAP VII/22 Justice & Populations www.bejust.be is the outcome of a collaboration between the Cegesoma, the IAP coordination team (CHDJ-UCL) and the Royal Military Academy. Design: tangografix. Powered by Drupal