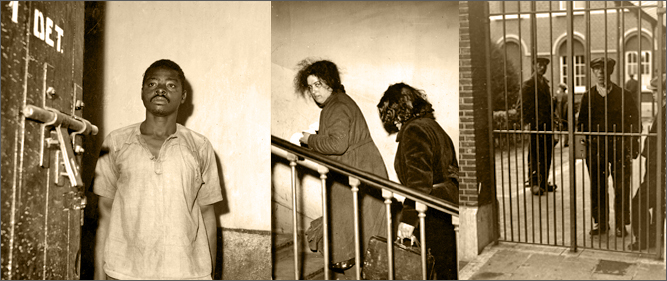 WP2: Justice and the Citizen
The research conducted within WP2 approaches justice-society relationships from the viewpoint of the citizen, as both subject and client of legal and judicial systems. Following a "bottom-up" perspective, citizens are not merely viewed as passive subjects meekly acquiescing in state-practised repression; rather, they are forces that react or turn to judicial institutions, in order to defend or serve their own interests. This WP focuses in particular on citizen involvement in the functioning and reform of legal and penal systems and on citizens' experience and attitudes towards police and judicial practices and punishment. Three research axes are prioritized:
The experiences and attitudes of citizens as clients of justice, which is related to the issues of citizens' trust or distrust in the judiciary, citizen involvement in the administration of justice, and public influence on judicial reform;
The (re)actions of citizens belonging to stigmatised target groups, the subject of specific police, judicial and social policies, including f.e. young offenders and "difficult" detainees. Particular attention is paid to their daily interactions 'on the ground' with regulatory instances and the impact of judicial and police intervention on their careers of stigmatisation and confinement;
The experiences of ordinary citizens in their dealings with law and justice in particular contexts of crisis, conflict and reform, in times of revolution, colonisation or global conflicts.
Coordinators: Jenneke Christiaens & Nathalie Tousignant
Partners involved: UCL, UGent, VUB, UNamur, USaint-Louis, ULg, KULeuven, CHJ (Lille 2), Cesdip (UVSQ)
Research projects
Associated research projects
Some realisations of WP2
Picture:
©Cegesoma (from left to right): image nr° 137339: detainee in a dungeon, Stanleyville, 1957 [Cauvin]; nr° 84444: Petiot's case (serial murders), Paris, 1944; nr° 35828: Geel asylum, the yard where the mentally ills are locked up [Sipho]
The Interuniversity Attraction Pole P7/22 "Justice & Populations: The Belgian Experience in International Perspective, 1795-2015" (BeJust 2.0) is part of the Interuniversity Attraction Poles Programme Phase VII (2012-2017), financed by the Belgian Science Policy Office of the Belgian State.
The IAP VII/22 Justice & Populations www.bejust.be is the outcome of a collaboration between the Cegesoma, the IAP coordination team (CHDJ-UCL) and the Royal Military Academy. Design: tangografix. Powered by Drupal