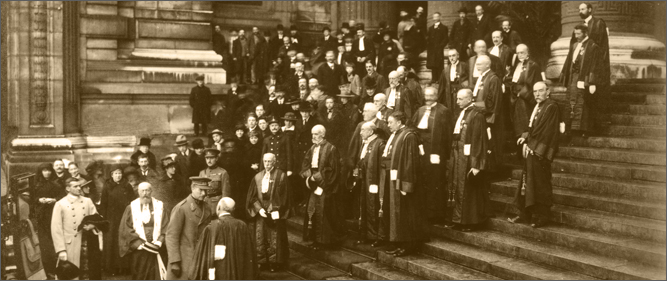 Previous phase "Just-His"
Previous phase: "Justice and Society: the Sociopolitical History of Justice Administration in Belgium" (Just-His, P6/01)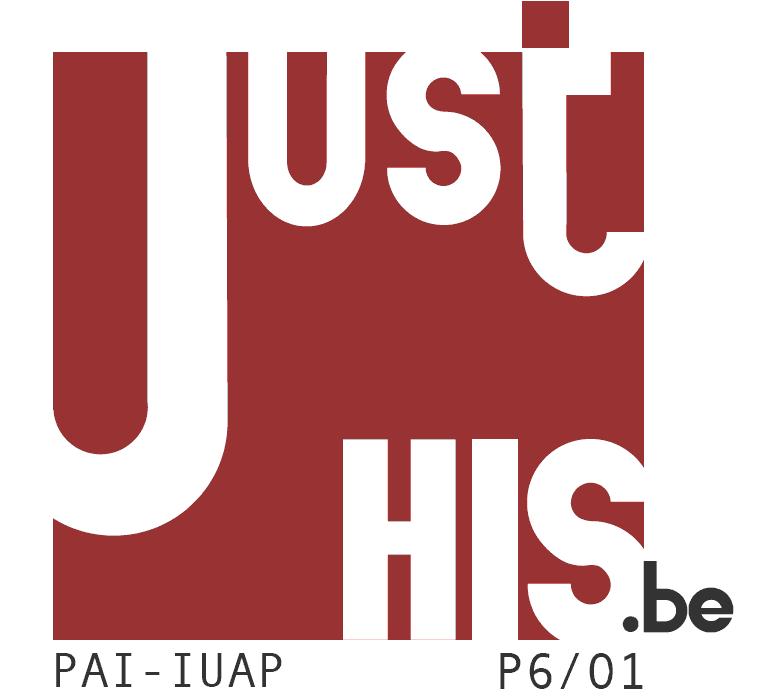 A previous IAP Project (2007-2012) has covered major gaps in the knowledge of Belgium's national justice history from a top down and institutional perspective. The research efforts were set out to cover, as much as possible, the entire period from 1795 up to 2005.
The project focused on the following five areas:
The evolution of policies carried out by various justice system actors (from government officials to actors in the field), in the areas of both criminal and civil law: it was felt to be particularly urgent to examine simultaneously the political debates, policy guidelines, the administration of justice, and their impact on society, whether in the private sphere, the workplace, on the economical level or in the field of order maintenance.
The collective practices of justice system actors: the aim put forward was to establish a bridge between legal history and social history through systematic and quantitative analysis of the political and administrative sociology of the actors operating on the different levels within the justice system.
The profiles of justice system actors: here, the goal was to focus on the judicial professions (magistrates, lawyers, notaries, bailiffs,..), civil servants of the Ministries and the penitentiary administration, prison and police officials, in their dealings with law and justice.
Comprehensive study of particular historical periods: for this first IAP phase, the partners decided to concentrate on two particularly challenging periods of foundation and crisis: the origins of Belgian justice (1795-1830) and the two World Wars (1914-1950).
Providing online access for the scientific community to digital resources and databases offering useful sources and data for the study of the sociopolitical history of justice in Belgium: a Research Repository with digitized archival and other sources and references for Belgium justice history (e-print catalogue); a database with prosopographic information about Belgian magistrates (magistrates biographies); a database with the Belgian judicial statistics (Quetelet.net).
Picture:
©Belgian Royal Library (prints and drawings department), King Albert's official visit to the Court of Cassation, Brussels, November 1918
The Interuniversity Attraction Pole P7/22 "Justice & Populations: The Belgian Experience in International Perspective, 1795-2015" (BeJust 2.0) is part of the Interuniversity Attraction Poles Programme Phase VII (2012-2017), financed by the Belgian Science Policy Office of the Belgian State.
The IAP VII/22 Justice & Populations www.bejust.be is the outcome of a collaboration between the Cegesoma, the IAP coordination team (CHDJ-UCL) and the Royal Military Academy. Design: tangografix. Powered by Drupal